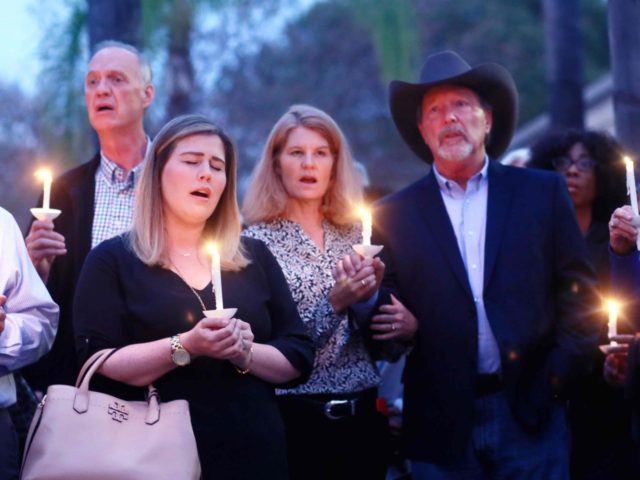 The official response of the Chabad-Lubavitch Jewish movement to a deadly attack on one of its synagogues in Poway, California, on Saturday praised America for its "values of tolerance and lovingkindness."
"values of tolerance and loving kindness" = 144 (Full Reduction)
"values of tolerance and loving kindness" = 137 (Chaldean)
Chabad-Lubavitch is an integral component of Jewish communities in every one of the states, in hundreds of communities nationwide and in Jewish communities throughout the world. Our regional representatives are very concerned for the safety of every Chabad House/Center, and we are grateful for all the support by city and state agencies who work closely with them toward enhanced security measures.
Chabad-Lubavitch was led by the late Rabbi Menachem Mendel Schneerson, the "Lubavitcher Rebbe," who continues to inspire the movement's growth today, nearly 25 years after his passing.
https://www.breitbart.com/faith/2019/04/27/chabad-response-to-synagogue-shooting-praises-americas-values-of-tolerance-and-lovingkindness/
Poway synagogue belonged to Chabad-Lubavitch
"Chabad-Lubavitch" = 117 (English Ordinal)
Synagogue sits on the 117th meridian
shooting happened on the 117th day of the year.
"Chabad of Poway synagogue" = 99 (Full Reduction)
The Queen's birth name...
Elizabeth Alexandra Mary and the terrorist group who bombed Sri Lanka, National Thowheeth Jama'ath
"Elizabeth Alexandra Mary" = 99 (Full Reduction)
"National Thowheeth Jama'ath" = 99 (Full Reduction)
Mayor of Colombo Rosy Senanayake birthdate 1/5/1958
"Senanayake" = 33 (Full Reduction)
"Bernadine Rose Senanayake" = 99 (Full Reduction)
"Elizabeth Alexandra Mary" = 99 (Full Reduction)
"National Thowheeth Jama'ath" = 99 (Full Reduction)